< Back to My Blog
July 6, 2017 2:42 am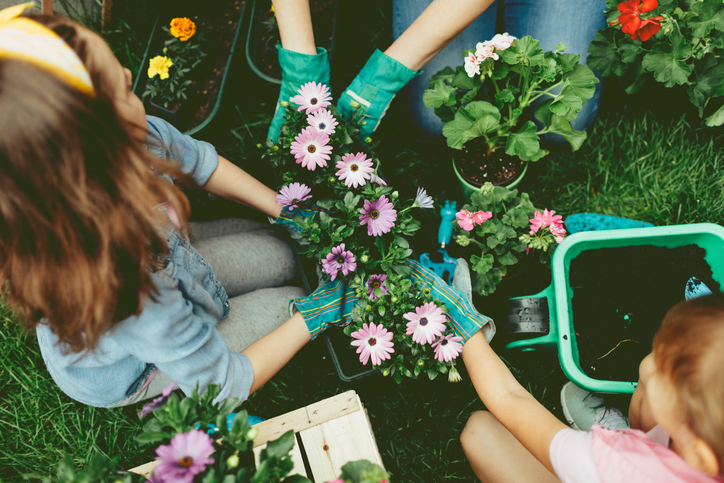 There's nothing quite like a beautiful garden, brimming with colorful flowers and lush green foliage. But not everyone has the time or talent to cultivate a successful garden, and paying for landscaping may not be within your budget. But don't despair - try container gardening instead.
Container gardens are a quick, simple way to bring a burst of color, cool shades of green, and even a few herbs or tomatoes to your home's landscape. They require minimal set-up and maintenance yet yield great results. Here are some tips to get your container garden off and running:
Choose your containers
. Select pots of various sizes, colors and textures to add interest. Or go for a monochromatic look by using all terracotta. Consider other more unique options as well, such as wooden boxes, lined baskets, metal buckets, half barrels or sculpted stone planters. No matter what type of container you choose, make sure it has proper drainage.
Select your spots.
The great benefit of container gardening is that you can place plants wherever your heart desires, such as the front stoop, porch, patio, deck or any conceivable spot in your yard. Also consider window boxes and hanging containers to add color higher on your home's facade.
Decide what to plant.
Add easy bursts of color with annuals like imaptiens, petunias, geraniums and daisies. Read the tag to determine whether the flowers you choose require sun or shade. You can also plant perennials in containers - either flowers or grasses - but keep in mind, they will need to be replanted within a year or two once they've gotten too big for their containers. Herbs are great for containers as well, along with tomatoes and strawberries.
Prep the soil.
Be sure to get a high quality potting soil and add some fertilizer and weed preventative to the mix. The right nutrients will be critical for your container plants to thrive.
Water and deadhead.
To keep your container gardens thriving all season, be sure to water them frequently as container plants dry out more quickly than those planted in the ground. Remove dead blooms and brown leaves frequently to help foster new growth and new blooms.
With a few well-placed container gardens, you'll add beauty to your yard in no time, no matter what your level of gardening expertise may be.
Published with permission from RISMedia.