< Back to My Blog
August 24, 2017 2:00 am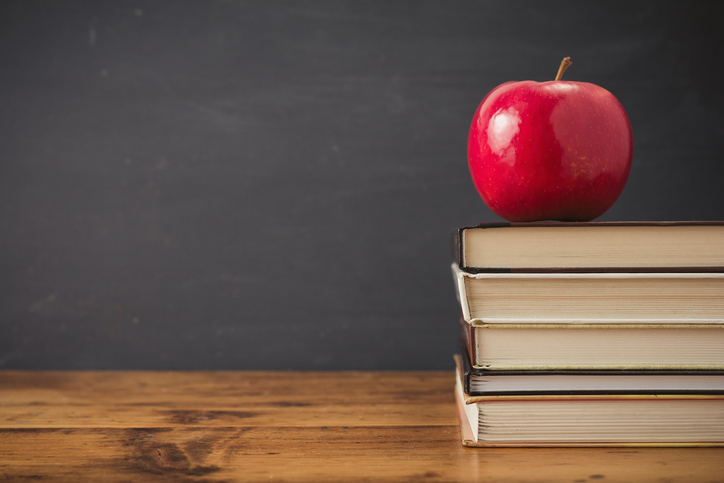 Whether it's the first day of kindergarten, or the beginning of senior year in high school, trading summer's laid-back habits for a more regimented routine is never easy. But things tend to go more smoothly for families who re-focus on safety, good nutrition, and good habits.
Family physicians and child-rearing authorities suggest where to put the emphasis:
Healthy eating –
It's easier to pour a bowl of cereal than to whip up an omelet in the morning. But while some cereals provide some nutrition, a protein-based scramble beats the you-know-what out of sugared oats – and eating healthy food keeps kids full longer, making them better able to focus and learn. Pack lunches and snacks – as well as the dinner table – with proteins, fruits, veggies and healthy carbs.
Regular bedtimes
– Between dinner, homework, lessons, sports, and playtime, it can be challenging to keep a set bedtime. But studies show kids who keep regular bedtime routines are calmer and less likely to act out. To ease your child into a scheduled bedtime, try lowering the lights and reading a story 30 minutes before sleep time.
Exercise –
Kids who walk or ride bikes to school and/or get a workout on the playground get a good start on healthy exercise. But whether they're doing homework or playing video games, too many kids become couch potatoes after school. Give them lots of opportunity to play outdoors and exercise their bodies as well as their minds.
Safety –
Much as we'd like to go back to Mayberry, today's world is not a safe one. Teaching young kids about stranger danger, and how to handle emergencies is more than ever vital. Even the youngest children should be taught to walk in groups, watch for traffic, wear helmets, and stay alert. Play-acting hypothetical situations such as bullying, reacting to approaching strangers, and handling common playground disagreements are a good way to prepare your kids without scaring them.
Family time
– Family mealtimes and family game nights are great opportunities for parents and children to reconnect. Mealtimes, especially, give children the chance to express their feelings and talk about what they are doing in school and with their peers. Recent studies show that family time leads to higher self-esteem and grades and lowers the rates of substance abuse, teen pregnancy and depression.
Published with permission from RISMedia.